Available homes for sale in Stonehaven Neighborhood of Charlotte
Homes for Sale in the Stonehaven Community of Charlotte NC

Why Do People Live here?

Stonehaven is a beautiful neighborhood founded by the McArn & Gwynn Company. Driving down a main artery, Charter Rd; one will find mostly ranch style homes that were built in the 1950's and 1960's by Thomason Construction. To the south of Rama Rd and in other parts of Stonehaven one will find wonderfully constructed homes built by noted builders such as Crosland, Trotter and others. It is conveniently located just 10 minutes from Cotswold Shopping Center and about 15 minutes from Uptown Charlotte. It's not uncommon to see neighborhood kids playing the well manicured yards of this quaint little oasis during the summer.


Looking for a home in Stonehaven?

Interested in finding homes for sale in Stonehaven Community of Charlotte NC? Click that link to find all the currently available homes in this area of Charlotte.
What's the Neighborhood Like?
The homes you would expect to find for sale in the Stonehaven Neighborhood are generally going to range between 1500 and 3000 square feet. Most of the homes were originally built in the 1950's and 1960's. Some have been fantastically renovated and are some of the best examples of Mid-Century Modern (MCM) homes in the area. The last set of homes in this subdivision were built in 1980's and are examples of split level floor plans. Since then, many of the homes have also had extensive updates and it's not uncommon to find oneself amazed if you are lucky enough to tour one of the updated homes. Many of the streets wind through the neighborhood and you will often find neighbors (like me) out walking pets and socializing.




What's Going on Nearby the Stonehaven Neighborhood?
Stonehaven is located in the mid-southeast section of Charlotte. With the town of Matthews, SouthPark, Cotswold a short drive, there is much to do and enjoy. Though it does not have an HOA, Stonehaven does have an active Community Association that hosts book and garden clubs, a First Friday social gathering and a 5K run every fall. There are also two membership clubs that one may choose to partake in such as the Sardis Swim & Raquet Club, and the Rama Club. Within the community association you will find residents of nearby subdivisions such as Olde Stonehaven, Stonehaven, Medearis, & Waverly Hall. If you enjoy outdoor recreation, be sure to check out the McAlpine Greenway and Boyce Road Park, which border the community as well as nearby Mason Wallace Community Park. Also check out the Stonehaven Community Patrol; a security patrol established by it's residents.




Little Free Library

Stonehaven is home to two 'Little Free Library's. Theses are wonderful little boxes that are big enough to hold a few books. The books are typically donated by people within a community. When you visit a little free library, it is customary to bring one of your used books and when you find a book that you like, remove it from the box and replace it with a book of your own for others to enjoy. The first library box is located near 6817 Pleasant Dr. and the second of the two boxes (shown below) is located on Rocky Falls Rd. As of August 2015 a donation of a third box has been made. The third little library can be found at 6109 Wheeler Dr. Across the U.S. many Little Free Library's are built or purchased by neighborhood citizens. Some municipalities such as Charlotte Mecklenburg have matching neighborhood grant programs that support neighborhoods in their initiative of having a Little Free Library of their own.
What Schools will the Stonehaven Residents Attend?
If you buy a home for sale in the Stonehaven Neighborhood of Charlotte NC, the local schools serving this area are Rama Road Elementary School, McClintock Middle School, and East Meck High School.

*Note: Schools listed above may, or may not serve Stonehaven neighborhood and should be verified by buyers before purchasing any property. In addition, public school assignments are subject to change.

Schools serving the Stonehaven neighborhood can be found on the CMS website as well as school CMS assignment boundary maps. The quality of a school can greatly influence home values in an area. Access detailed information on the Charlotte Mecklenburg School District, school ratings, test scores by grade, student-teacher ratio, and much more. There are several private schools that are nearby. You can research more about these private and independent schools by clicking the respective links.

Adults looking to pursue a higher education can do so at near-by Queens University, Kings College, or a short drive to University of North Carolina Charlotte, and Johnson C. Smith University and Johnson & Wales University.

Now You Really Want to Find a Home Here, Right?

If you are interested in the current homes for sale in Stonehaven Community of Charlotte NC click on the link. Our 'for sale' property information is a direct feed from the Carolina MLS and is updated multiple times per day.

Keller Williams Realty has multiple resources available to you to find that perfect home! Our available properties in the Stonehaven Community are highly sought after. Whether buying or selling, helping people with their real estate needs is what I do; granting them access to useful research tools, and a variety of information that helps them to learn more about the neighborhoods and communities at large. Researching what we do as a real estate professional has never been easier. I want you to know more about the advantages of purchasing a home in this area and making it your own. Whether you are getting it as a personal residence or a dream home investment you can search for available properties here or even on the go with my mobile app that shows nearby listings from every agency. You can download the app here at PropertySearchCharlotte.com

So How Is The Stonehaven Housing Market?

A strong market in all of Charlotte has helped to lead itself to a shorter selling period for those selling their Stonehaven properties. The median days on the market (DOM) this time last year were 44 days while currently the median DOM (from time of listing to "Under Contract) for Stonehaven is 15.

As of press time (Feb 2016) the Stonehaven community housing market remains strong with a total List to Close period (Cumulative Days on Market) of 59 days.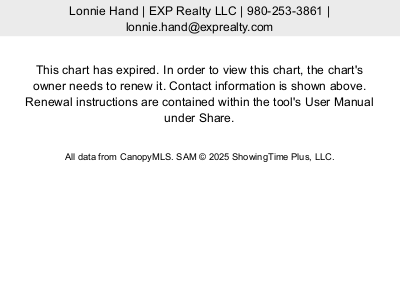 Looking for a home in Stonehaven?
Find ACTIVE listings now in the Stonehaven Community of Charlotte NC.